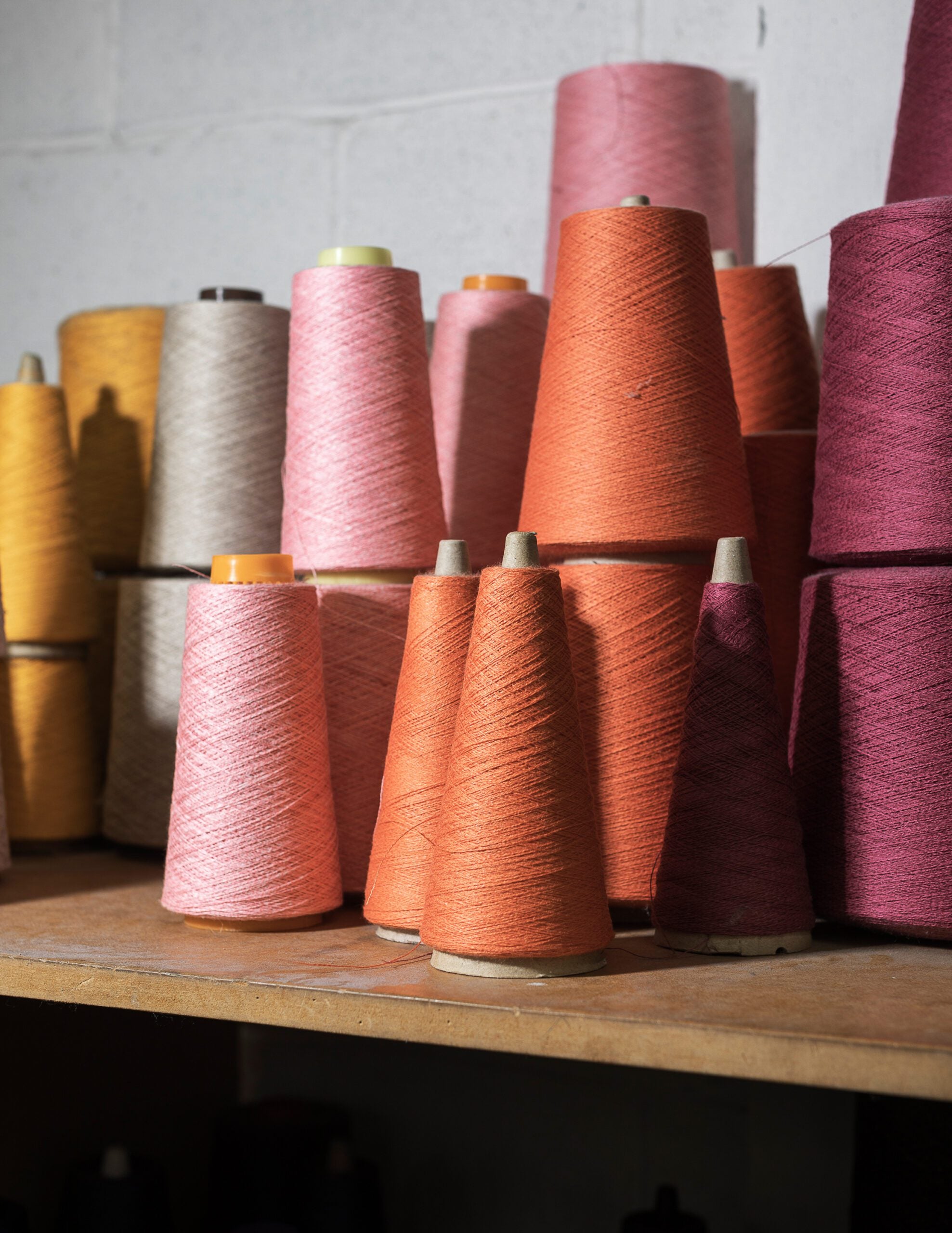 All our garments are made on this small Atlantic island, so it's a source of great pride to us that Inis Meáin knitwear has become internationally renowned over the last four decades. From the early days, our founder Tarlach de Blacam travelled the world with Autumn/Winter and Spring/Summer collections, meeting buyers from some of the most prestigious boutiques and department stores, establishing Inis Meáin's reputation as a unique brand of exceptional quality.
Unlike other knitwear designers, we decided early on that we would never mass produce. It's not the Island way. While the island has always been our inspiration, our resources are limited by its shoreline. Therefore, we tailored a company that best suits our island and this unique setting. This means that we make an average of only fifteen garments in each style and colour per season.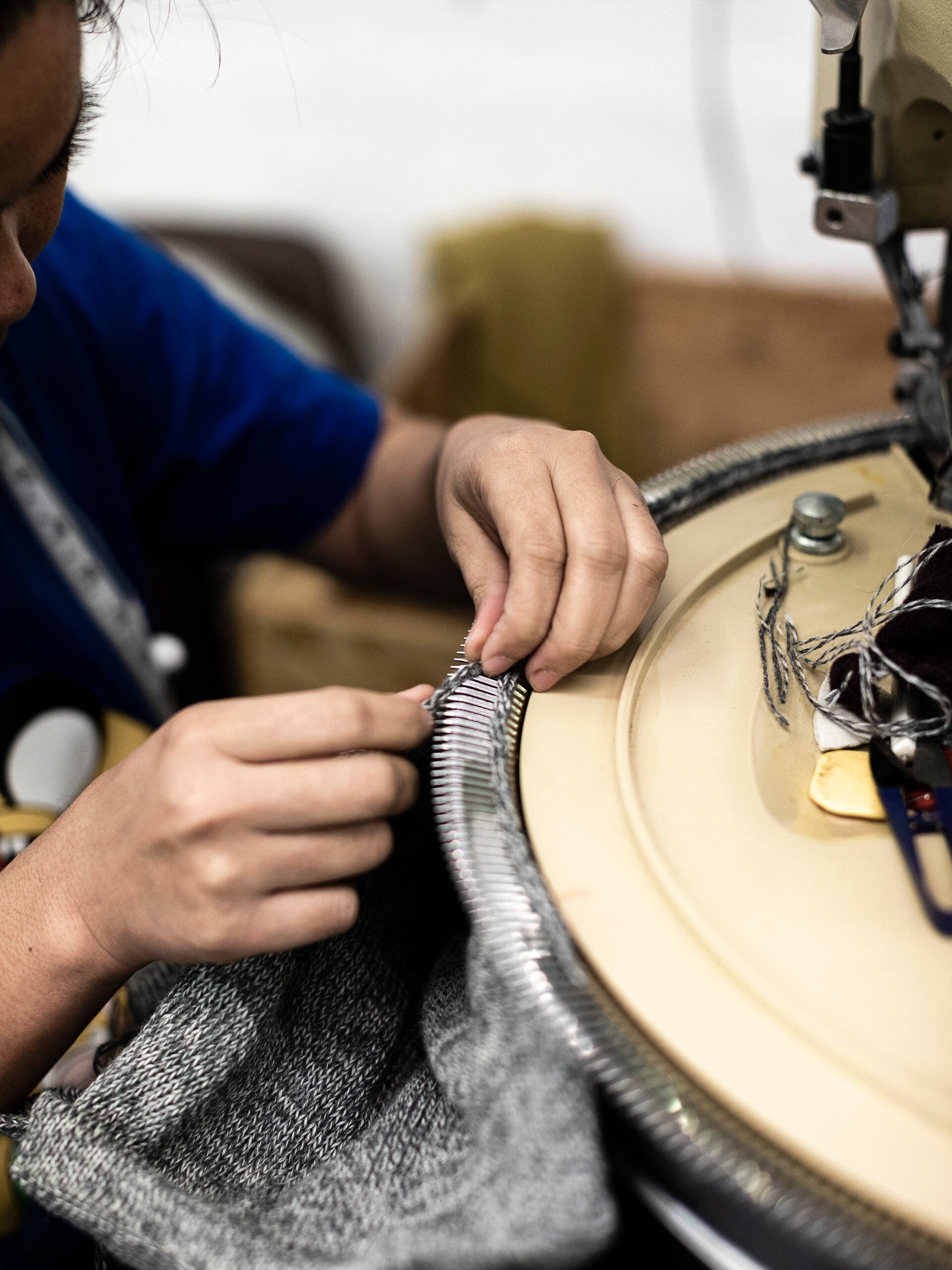 Each piece is a combination of heritage and contemporary craft. We use the most technically proficient machinery, and create short runs in each colour.  This means manually changing the machine set up several times a day before garments are finished by hand. By doing this, we ensure each piece receives the time and attention to detail it deserves. The advantage for you is that, while you will likely receive many compliments on your Inis Meáin garment, the chances of bumping into someone else wearing the same sweater, jacket or polo are very slim!
Such small production runs make each garment extra special and limited, so sizes sell out quickly. To make it easier to see what stock is available in your size and to find your new favourite, we've introduced a new Filter by Size function to our Online Shop.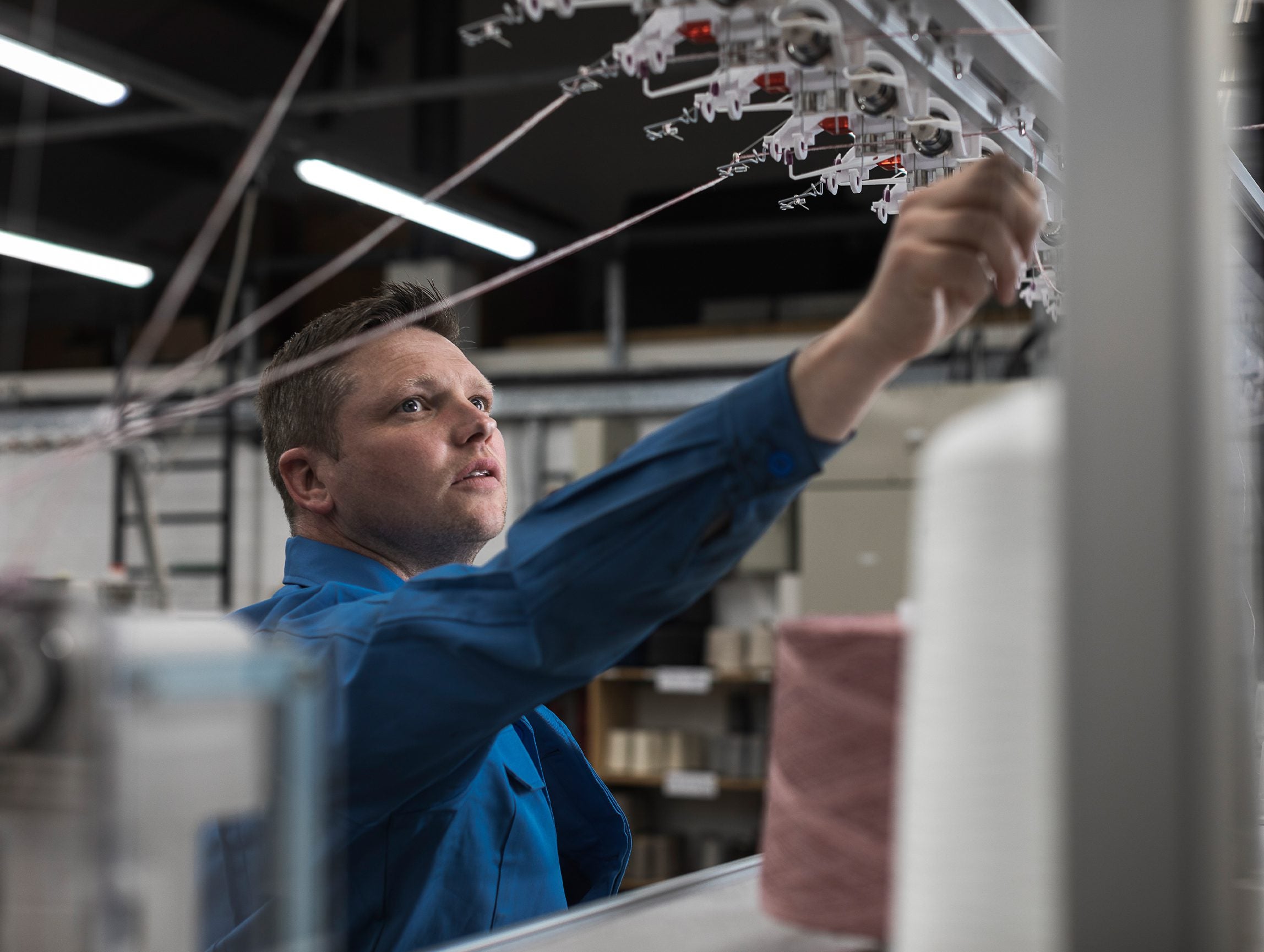 Our Island Linen Collection for Spring Summer 2023 offers a curated range of both classics and new styles, in fresh, Island-inspired colours. European Masters of Linen quality and Oeko-Tex certification guarantees European linen of the highest standard and traceability from field to yarn. Each piece in the Island Linen Collection is our own unique design, made and hand-finished with pride in our Aran Islands workshop.
Bíonn earraí maithe i mbeairtíní beaga.