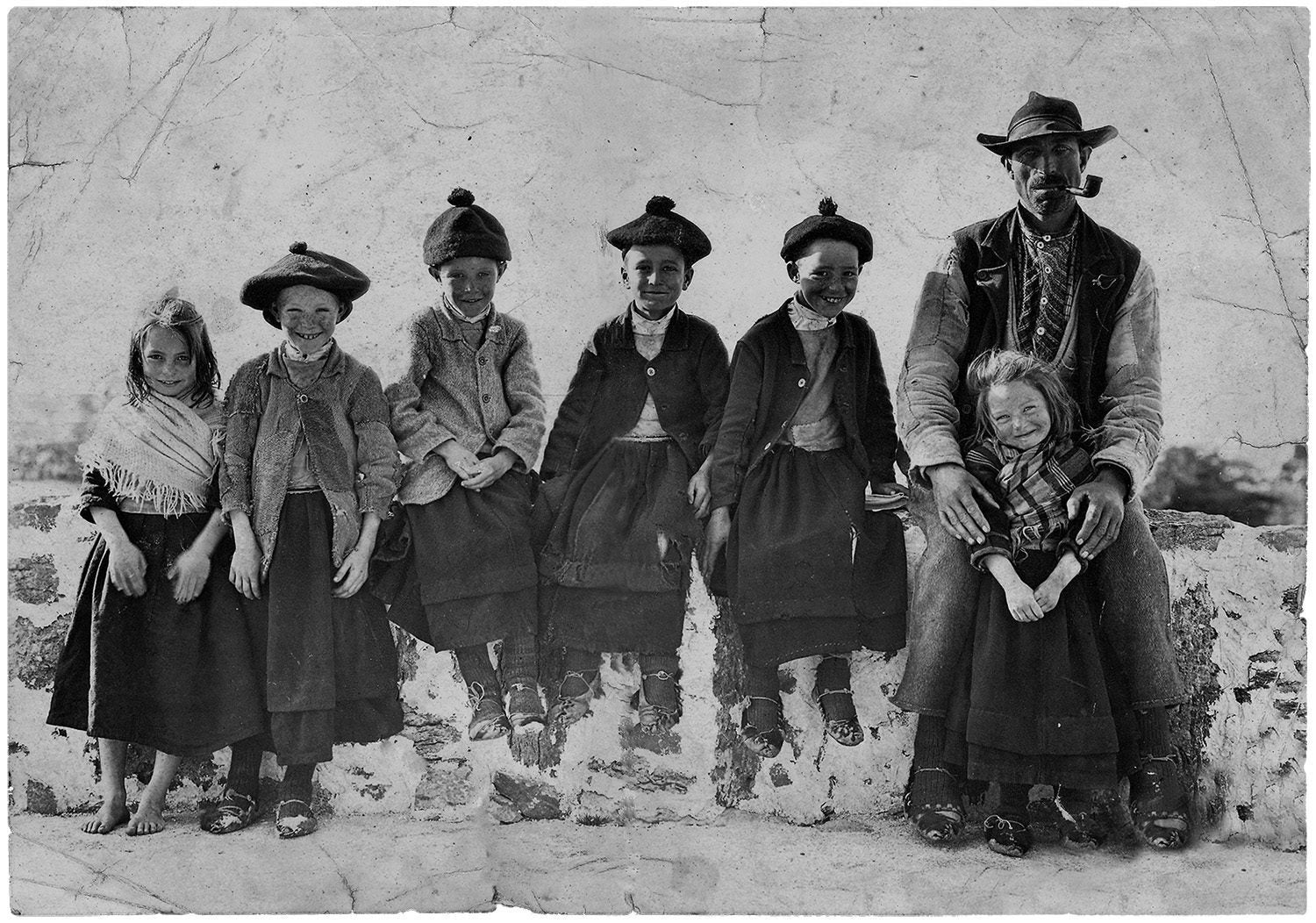 Knitting has always been a family enterprise on the Aran Islands. Women were skilled knitters who clothed their families and themselves, often coming up with new and inventive patterns which were handed down from one generation to the next. Fishermen wore their wives' creations; a plain knit for workwear and another, more intricate style, kept as 'Sunday best'.
The de Blacam family have become synonymous with high-quality knitwear around the world since the foundation of the Inis Meáin Knitting Company almost 50 years ago. Tarlach de Blacam and his wife Áine, a native islander, established the company to create employment for the women of the island. They saw the potential for slow, sustainable, high-quality knitwear, with every piece designed to be worn for life. This company has been the main employer on the small island of Inis Meáin ever since.
Tarlach and Áine's son Ruairí spent teenage summers working the knitting machines, and went on to travel the world as sales director, as his father had done before him. Earlier this year, this next generation, took the helm of the family business — Ruairí and his wife Marie-Thérèse — who together had already established a world-renowned reputation for their hospitality at Inis Meáin Island Stays, Ireland's unique natural travel experience.
All of the Inis Meáin Knitting Company team, many of whom have been with us since the beginning, are proud that this family business will continue to thrive as part of a remarkable island community in the Atlantic ocean. With Father's Day approaching, and in anticipation of their continued sage advice in the years to come, we'd like to take a moment to thank and acknowledge, Tarlach and Áine, for all of their hard work over the last five decades.
Go mbeirimid beo ar an am seo arís.