From a very young age islanders learn knitting (Cniotáil) and dry stone walling (Tógáil Claíochaí) from their parents and they become master craftspeople in their teens. The Claíochaí range is inspired by these crafts and attempts to bring a new dimension to a craft that the artist Seán Scully calls 'Art'. The colour and aspect of the claíochaí are constantly changing in the sun, the weather and the light. In this special limited edition we offer our mock neck sweater in a fusion of natural brown & charcoal.
"I think it is not wildly inaccurate to say that there are 1500 miles of wall (…in the three Aran Island)… Inis Meáin, the stoniest of the three stony islands has the tallest walls — well over head height in places, making an oppressive and bewildering maze of the rough tracks that ramify and dwindle like veins throughout the tissue of little rectangular fields"
— Tim Robinson
"The walls of Aran are famous. And more than famous, they are mythic. …They are glamorous in their greyness, and strange in their lack of known authorship I nominate them as Art because of their unremitting, austere, repetitive variety."
— Seán Scully, Artist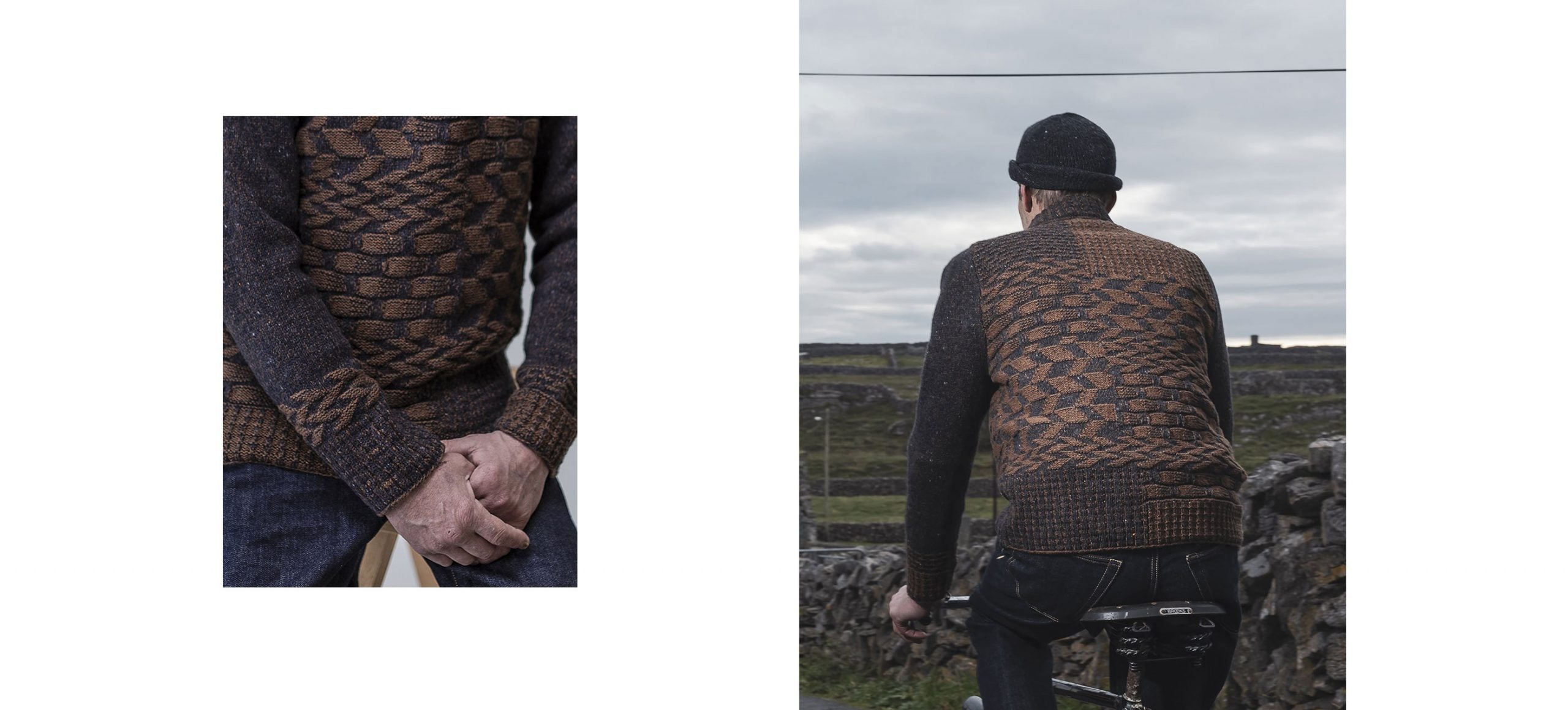 Each wall is built by hand using stones of random shapes and sizes. Our intricate design uses a variety of stitches to emulate the patterns created, such as plated moss stitch, plated moss rib stitch, plated caterpillar stitch, plated brick stitch, and embossed leaf stitch. Our blend combines the warmth of wool with cashmere for softness.