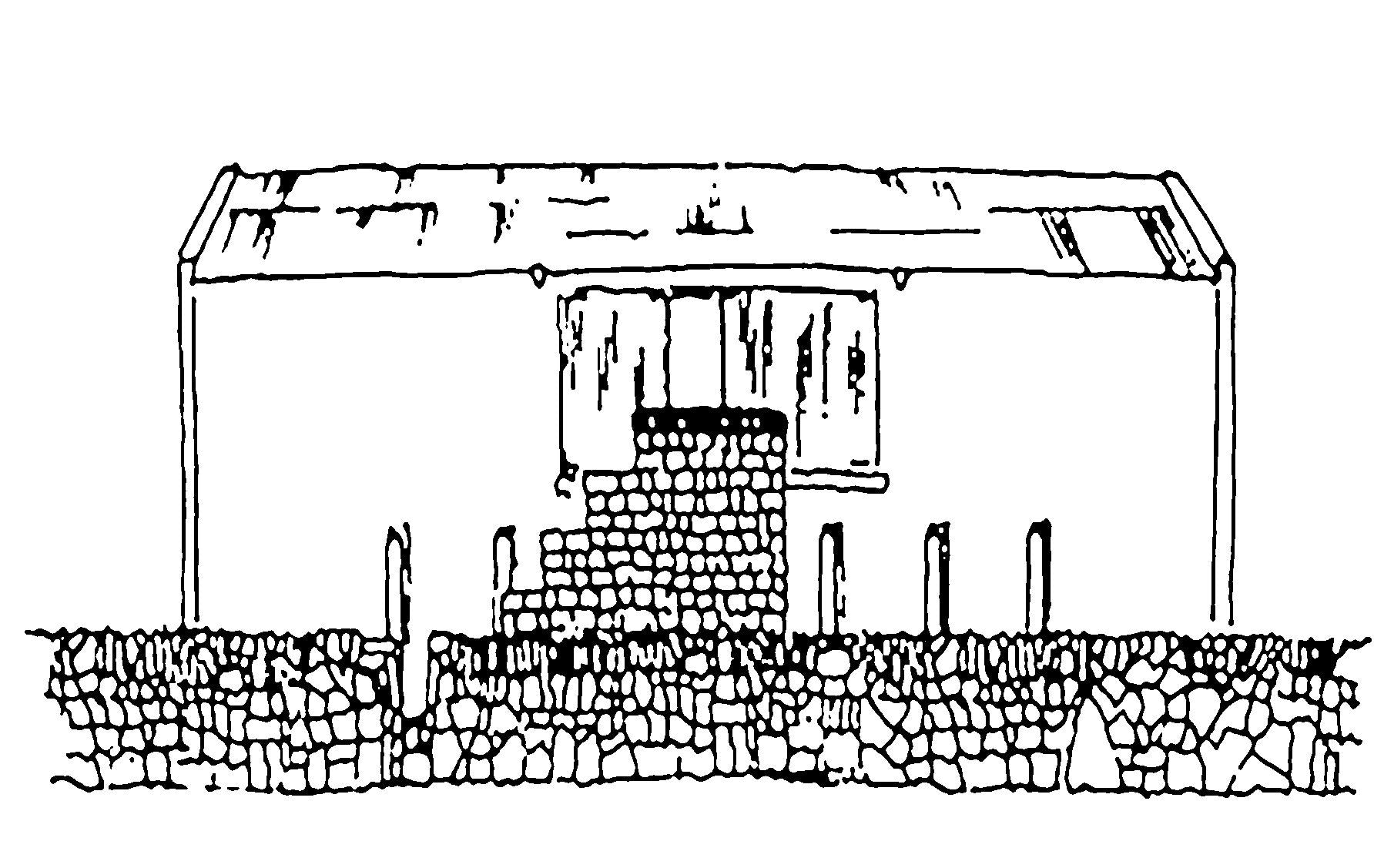 This week, Shane de Blacam gives a talk about his life's work in the Royal Academy in London on receipt of the RA Architecture Prize 2023. Exactly 40 years ago, we completed construction of Siopa an Chniotáil, our knitwear store, showroom and yarn store designed by Shane.
The design, reminiscent of a typical Irish farm shed, was quite an undertaking for a local team of craftsmen, not used to such a large project.
Because the factory was located in a low area in the center of the island with no view of the sea, it was designed for yarn storage on the ground floor and there was a loft above this, with a magnificent stone stairway leading up to the entrance on the South side and a great window with breathtaking views of Galway Bay and Conamara on the North side.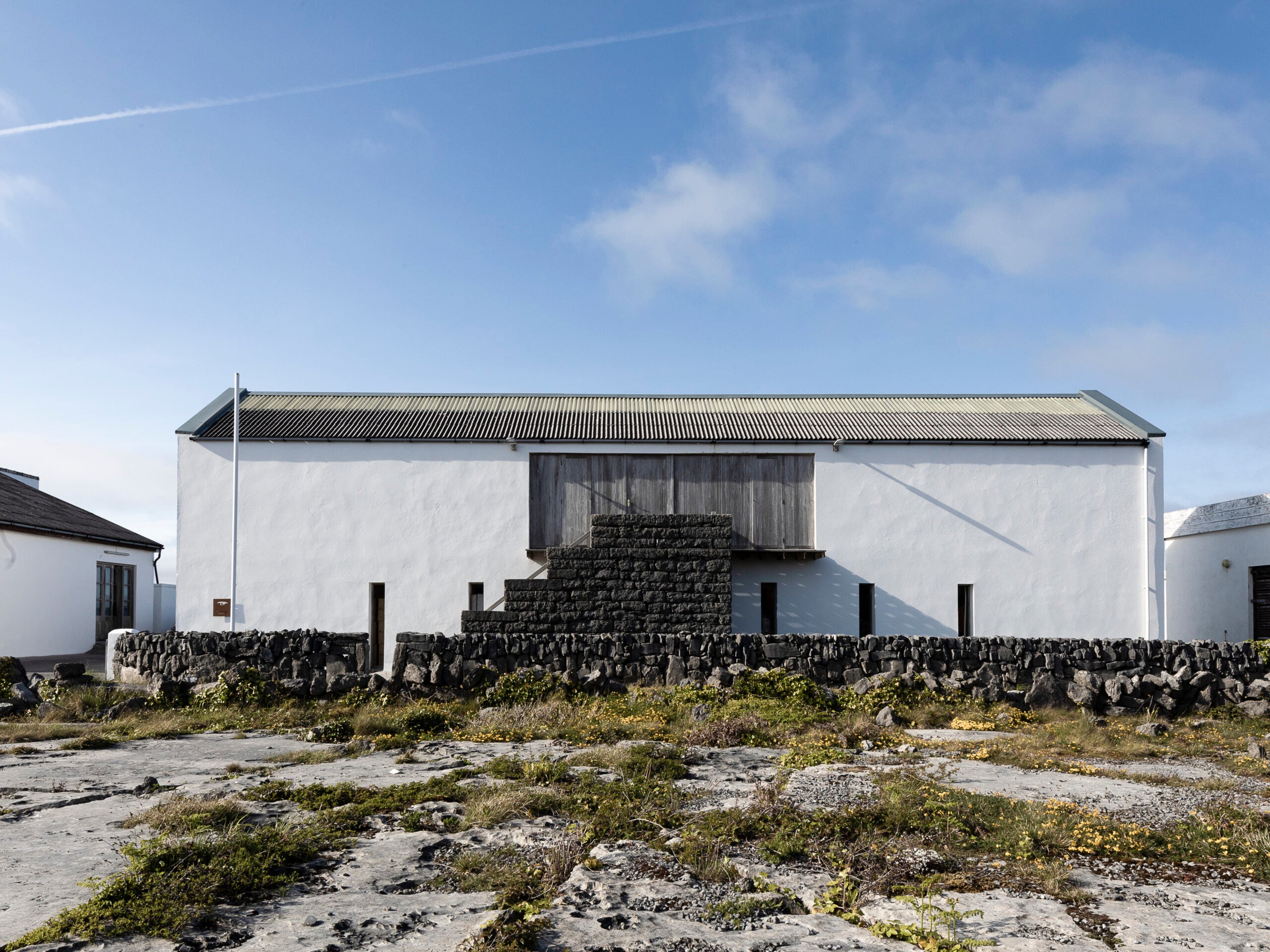 The roof was made with the latest Tegral double-skin sheets, 50% Perspex, giving lots of light in the showroom and two great voids in the middle of the first floor, allowing light through to the ground floor, which was arranged in bays with a wide central work area. The bays facilitated separating yarn colours and qualities.
The design called for exceptional new skills from the local team. We were still dependent for transport of materials by curach from the old Naomh Éanna (ferry) from Galway. So, most of the materials had to be sourced on the island. Two old style stone crushers were harnessed to provide quality aggregate for all of the blocks and cast-in-situ concrete floors and pillars. Only cement and steel for the core were imported, and rowed ashore. For the roof, the timber was towed ashore in the sea in the usual way by curachs. Trusses were made on site when the timber had dried again.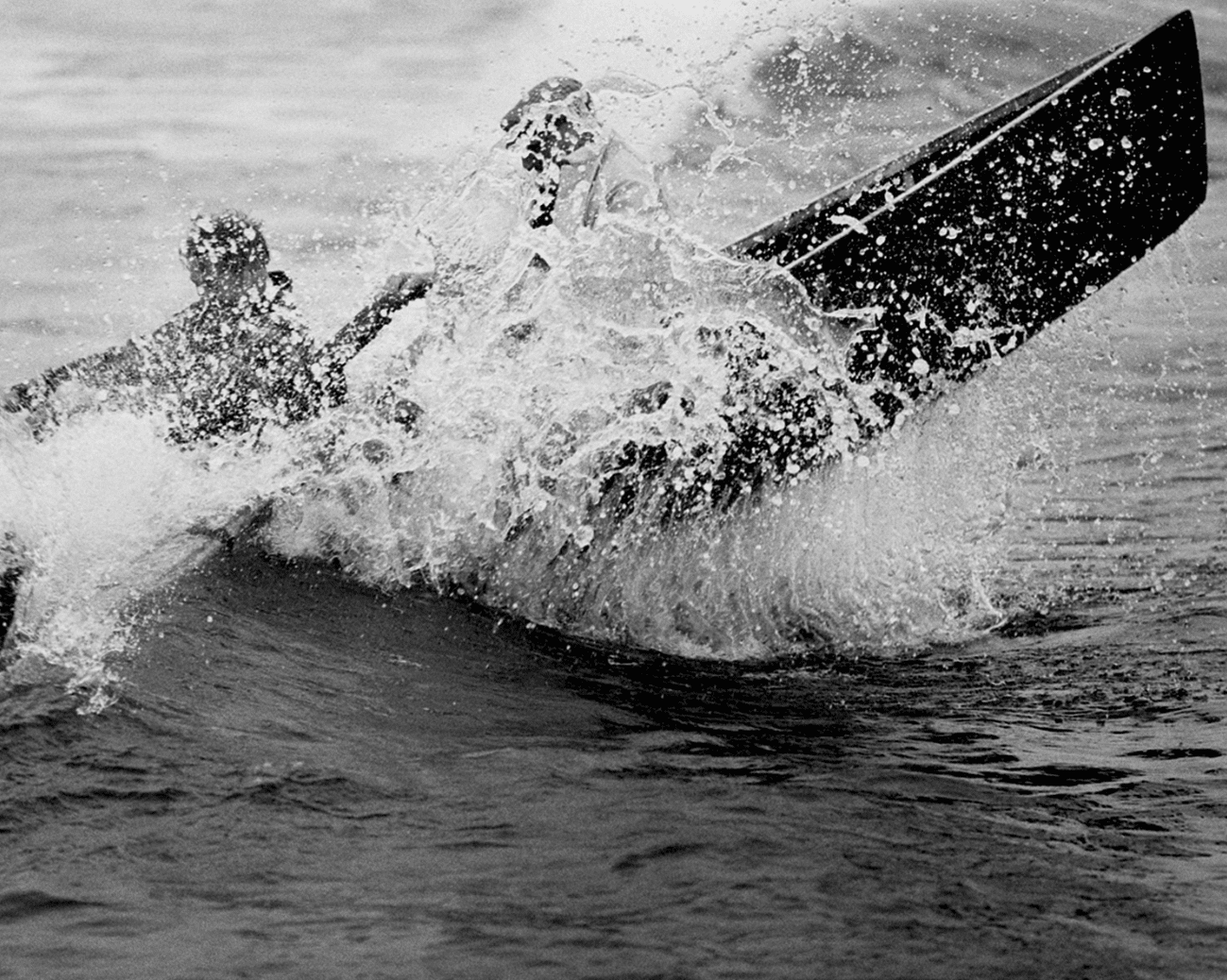 The local team rose to the challenge and learnt a lot about modern building and construction under Shane's tutelage.
Today we don't have the same requirement for daylight downstairs, and the central voids have been closed in, to create a much more spacious area upstairs for the store and showroom, creating a unique shopping experience.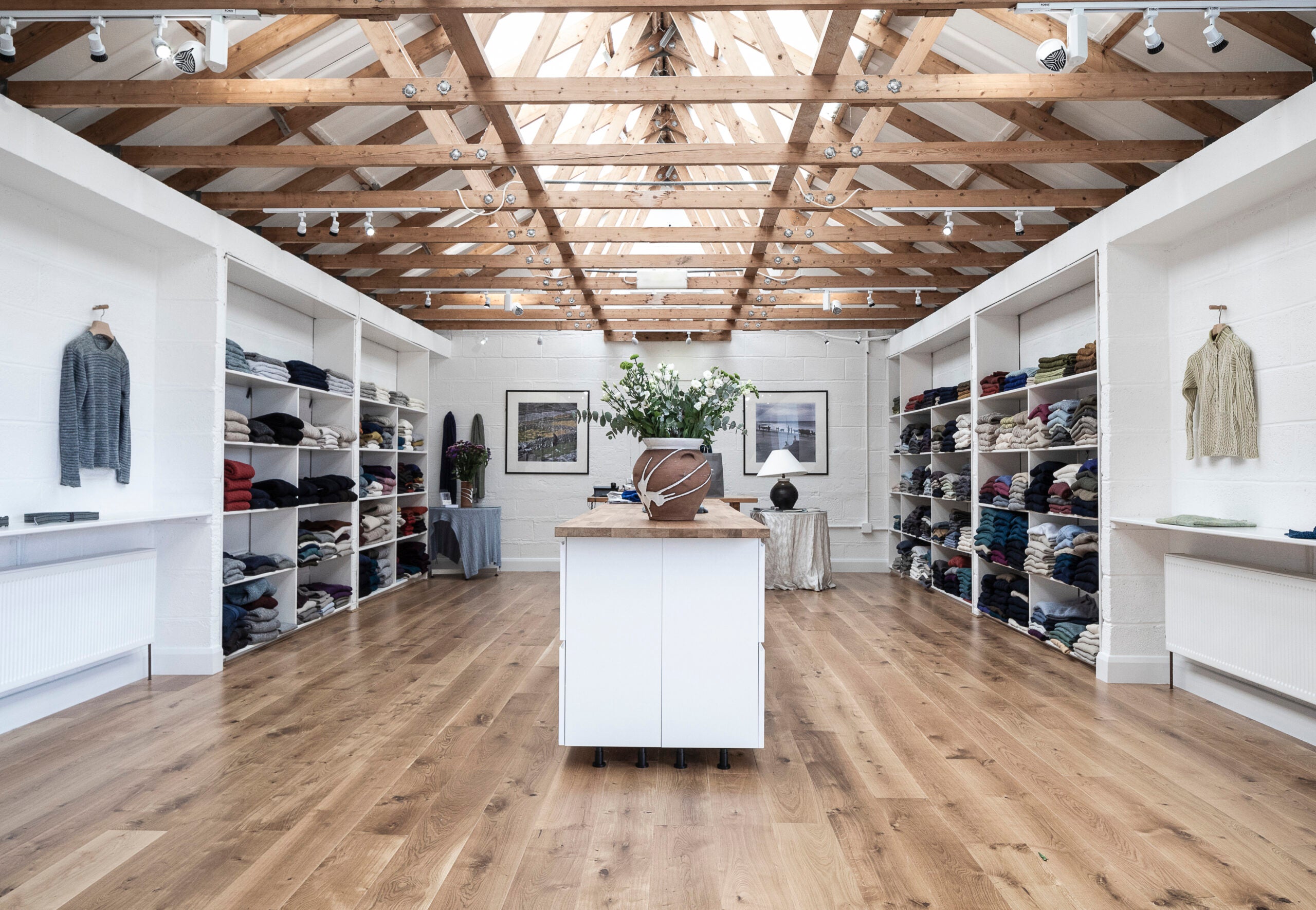 It has been a pleasure to welcome online clients from around the world to our Knitwear Store over the years. If you would like to plan a visit please send us an email.