At Inis Meáin, we have been designing and making high quality knitwear, in the Aran Islands, for almost 50 years. With the aim of making our clients look and feel extraordinary, in the process, we are sustaining an island community, and preserving an important part of Irish history and culture by making it relevant to a modern, worldly audience.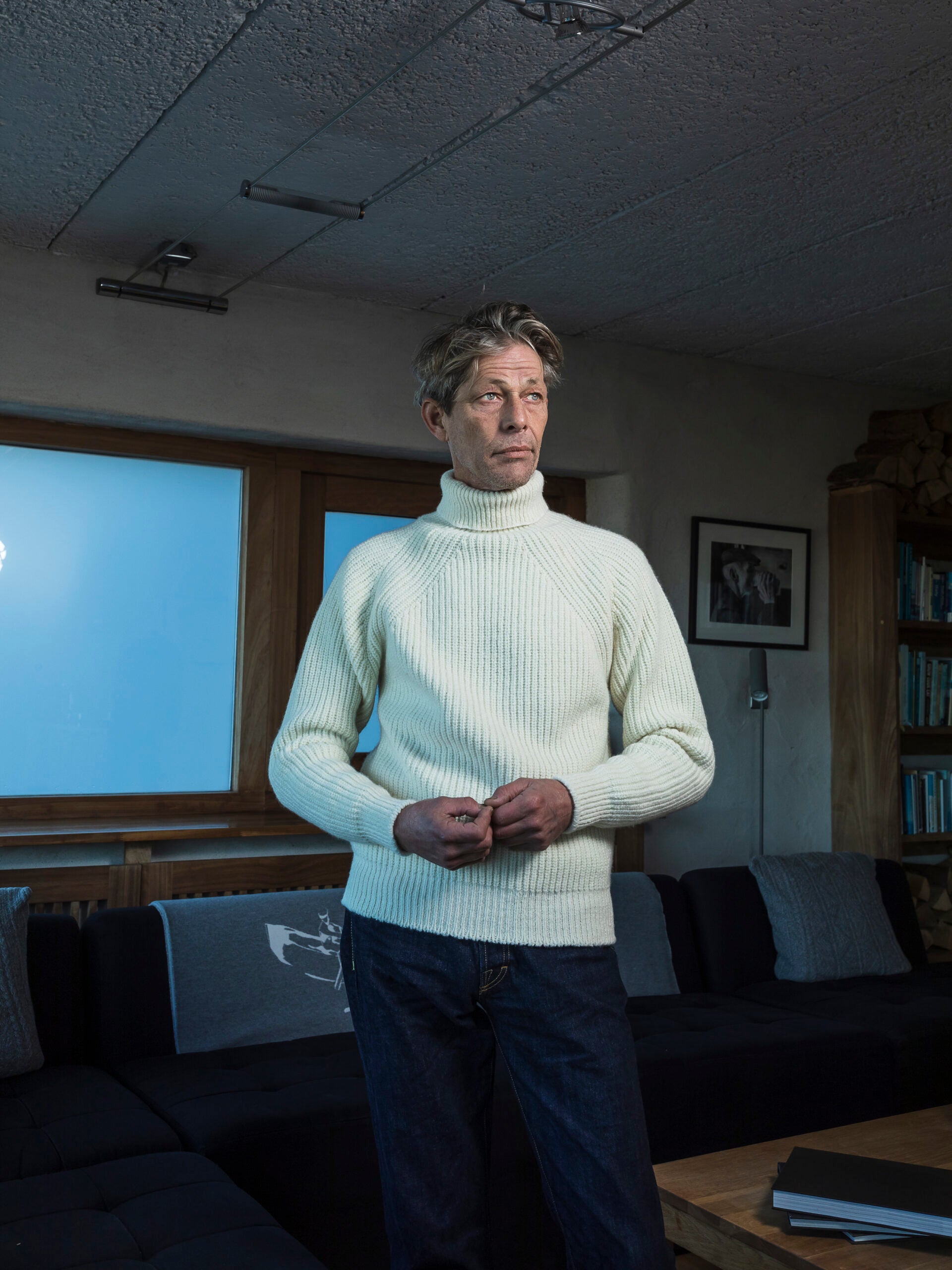 For the first time, we are presenting our two most popular sweaters — the Celebration Aran Sweater and the Boatbuilder Turtleneck — in 100% Super-premium Cashmere. Knit with yarn from Italian heritage producer Filati Biagioli, who supply the most exceptional Cashmere to the world's most coveted brands. This yarn is so highly prized, that we are only making these garments on a Knit To Order basis, exclusively for our Online Store clients.
Both of these sweaters are only available in Bán (a soft, creamy White), and in extremely limited quantities. To have one of these special pieces knit exclusively for you and to arrive before Christmas, order by this Friday 24th of November.
These exquisitely refined pieces are unbelievably soft and cozy, yet very breathable, thanks to the loft provided by the super-premium cashmere, sourced and processed with the ultimate care by Filati Biagioli. They are designed to the same size spec as these much-loved styles in our Cashmere/Merino blend yarn, however the 100% Cashmere versions have more drape, due to their incredibly soft hand-feel.